A. Bay (Alfred Bay, nicht/not Anton Bay)
Alfred Bay, Ransbach
Diese Vasen wurde in den 50er Jahren von dem kleinen Betrieb von Alfred Bay (dem Bruder von Eduard Bay) hergestellt. Anton Bay, der oft mit dem Aufkleber "A. Bay" in Verbindung gebracht wird), war der Vater von Eduard und Alfred Bay. Anton Bay hat derartige Keramiken nie produziert.
These vases were produced by Alfred Bay (the brother of Eduard Bay) in the 1950's. Anton Bay (who is often connected with the label sticker "A. Bay") was the father of  Eduard and Alfred Bay. Anton Bay never produced such ceramics.
Sämtliche Bilder auf dieser Internetseite mit Objekten aus meiner Sammlung unterliegen dem Urheberrecht. Die Rechte liegen bei mir. Die Bilder dürfen ohne meine Genehmigung nicht verwendet, verändert, verteilt oder abgedruckt werden.
All pictures from my collection © by Ralf J. Schumann.
No use without permission.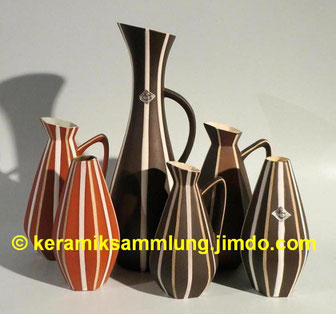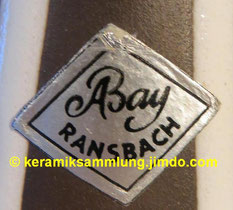 Alfred Bay

Firmenaufkleber / company label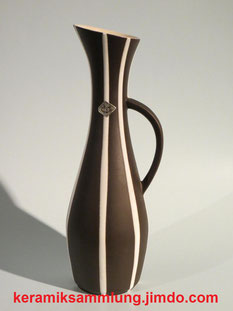 A. Bay

Krugvase / jug vase
Form 102/37 (37 cm)

Dekorname unbekannt  /

Decorname unknown
A. Bay

Krugvase / jug vase
Form 102/37 (37 cm)

Dekorname unbekannt  /

Decorname unknown
Bodenmarkierung / base marking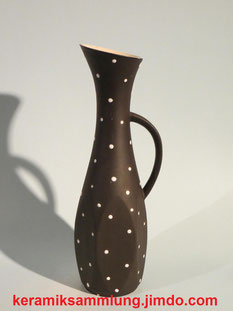 A. Bay

Krugvase / jug vase
Form 103/37 (37 cm)

Dekorname unbekannt  /

Decorname unknown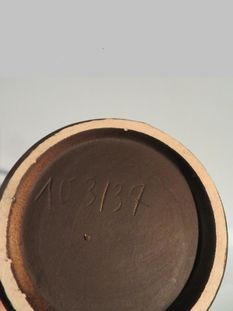 A. Bay

Krugvase / jug vase
Form 103/37 (37 cm)

Dekorname unbekannt  /

Decorname unknown
Bodenmarkierung / base marking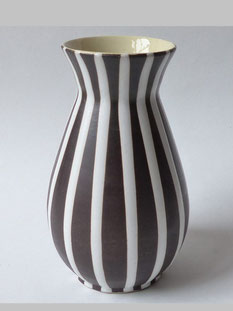 A. Bay

Vase
Form 105/18 (18 cm)

Dekorname unbekannt  /

Decorname unknown
     Foto / picture:
     Copyright by Esther van der Draai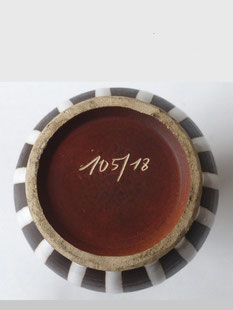 A. Bay

Vase
Form 105/18 (18 cm)

Bodenmarkierung / base marking
     Foto / picture:
     Copyright by Esther van der Draai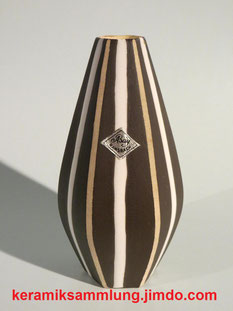 A. Bay

Vase

Form 106/18 (18 cm)

Dekorname unbekannt  /

Decorname unknown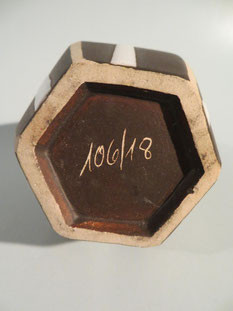 A. Bay

Vase

Form 106/18 (18 cm)

Dekorname unbekannt  /

Decorname unknown
Bodenmarkierung / base marking
A. Bay

Vase

Form 106/18 (18 cm)

Dekorname unbekannt  /

Decorname unknown
A. Bay

Vase

Form 106/18 (18 cm)

Dekorname unbekannt  /

Decorname unknown
Bodenmarkierung / base marking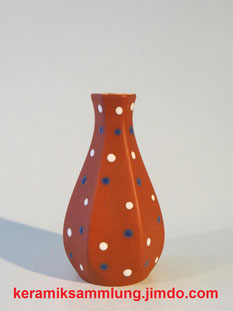 A. Bay

Vase
Form 108/11 (11 cm)

Dekorname unbekannt  /

Decorname unknown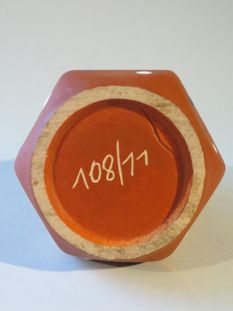 A. Bay

Vase
Form 108/11 (11 cm)

Dekorname unbekannt  /

Decorname unknown
Bodenmarkierung / base marking
A. Bay

Krugvase / jug vase

Form 110/17 (17 cm)

Dekorname unbekannt  /

Decorname unknown
A. Bay

Krugvase / jug vase

Form 110/17 (17 cm)

Dekorname unbekannt  /

Decorname unknown
Bodenmarkierung / base marking
A. Bay

Krugvase / jug vase

Form 110/17 (17 cm)

Dekorname unbekannt  /

Decorname unknown
A. Bay

Krugvase / jug vase

Form 110/17 (17 cm)

Dekorname unbekannt  /

Decorname unknown
Bodenmarkierung / base marking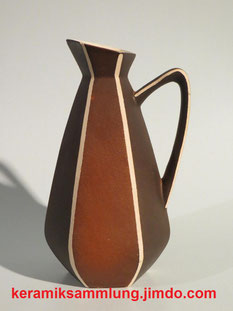 A. Bay

Krugvase / jug vase

Form 110/21 (21 cm)

Dekorname unbekannt  /

Decorname unknown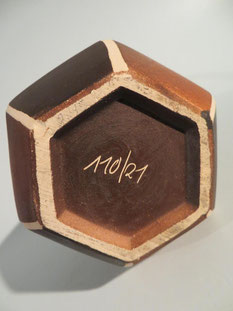 A. Bay

Krugvase / jug vase

Form 110/21 (21 cm)

Dekorname unbekannt  /

Decorname unknown
Bodenmarkierung / base marking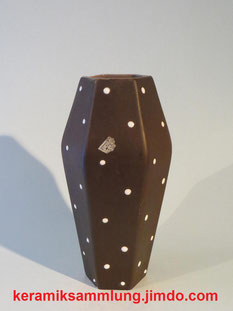 A. Bay

Vase
Form 111/21 (21 cm)

Dekorname unbekannt  /

Decorname unknown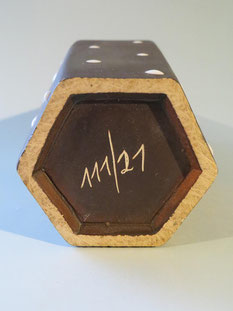 A. Bay

Vase
Form 111/21 (21 cm)

Dekorname unbekannt  /

Decorname unknown
Bodenmarkierung / base marking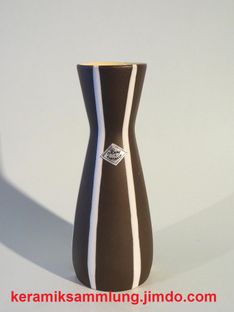 A. Bay

Vase
Form 114/21 (21 cm)

Dekorname unbekannt  /

Decorname unknown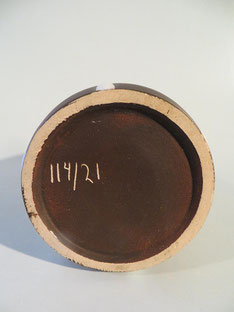 A. Bay

Vase
Form 114/21 (21 cm)

Dekorname unbekannt  /

Decorname unknown
Bodenmarkierung / base marking